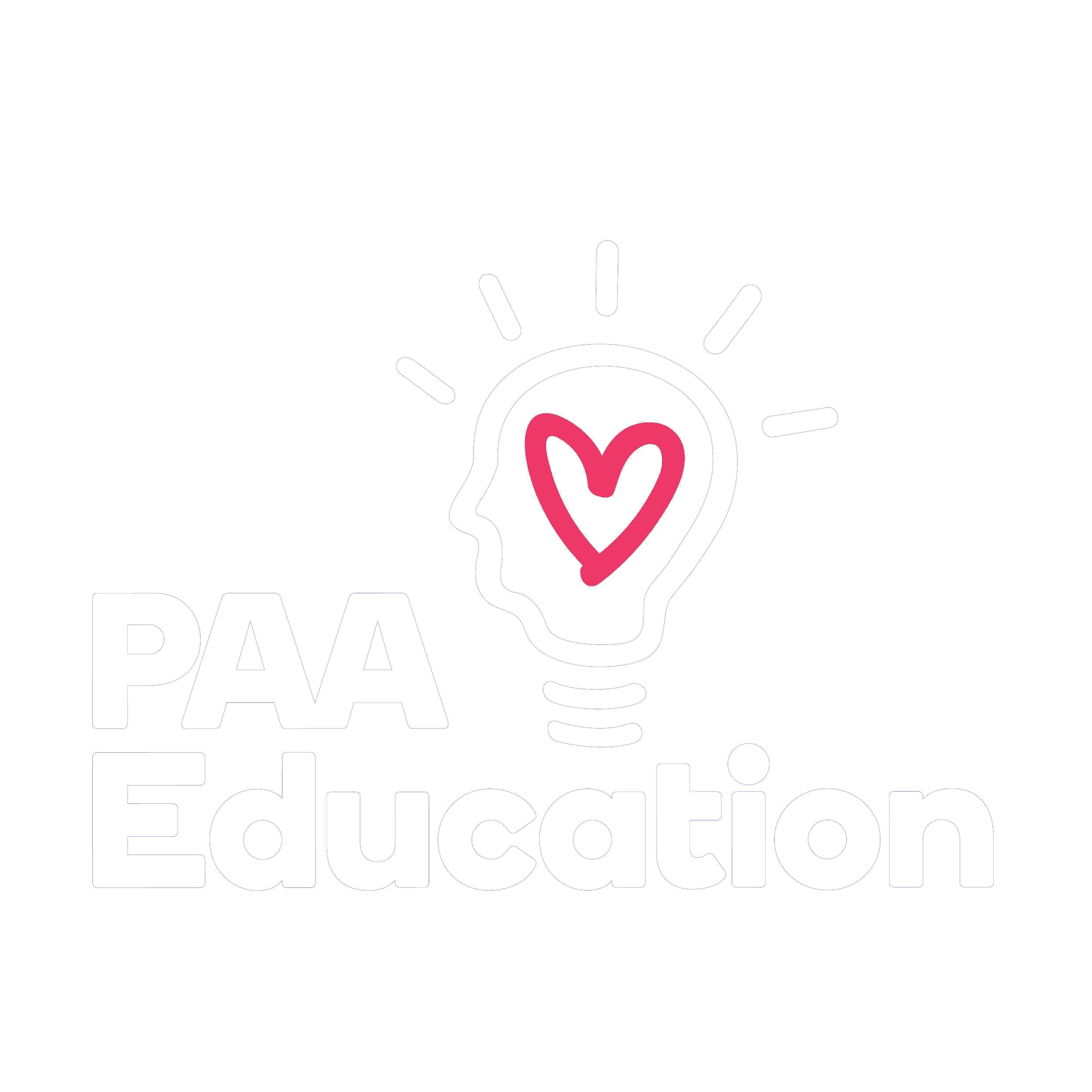 WELCOME TO PAA EDUCATION
Online education tools to help children reach their full potential
PAA distributes a number of assessment materials and intervention programs that have been specifically designed for use by education professionals. The teaching tools we offer can help change children's lives.
cat-4
The Cognitive Abilities Test: Fourth Edition (CAT4) has been developed and normed in the UK.  It consists of four different tests designed to measure different aspects of cognitive functioning that are all predictive of academic outcomes. By measuring a student's ability to reason with different types…
Level M
wj-iv
Authors Fredrick A. Schrank * Kevin S. McGrew * Nancy Mather Description A trusted, ground-breaking leader in individually administered assessments, the new Woodcock Johnson Fourth Edition (WJ IV) – Australasian Adaptation is now available. The WJ IV comprehensive system offers the ease of use and…
Level C, M, A
yarc-australian
AUSTRALIAN EDITION – PUBLISHED FEBRUARY 2012 The York Assessment of Reading for Comprehension (YARC) – Australian Edition, enables teachers to assess the reading and comprehension skills of children ages 5 to 18 years.  It is ideal for following up at an individual level after group…
Level M
Introducing PAA's Insight
A suite of powerful online tools that instantly indicate student literacy, aptitude and wellbeing – the keys to academic success.
Through triangulation of student responses, Insight can deliver comprehensive and easily accessible reports for teachers and schools, building rich student profiles, allowing efficient resource allocation and targeted intervention.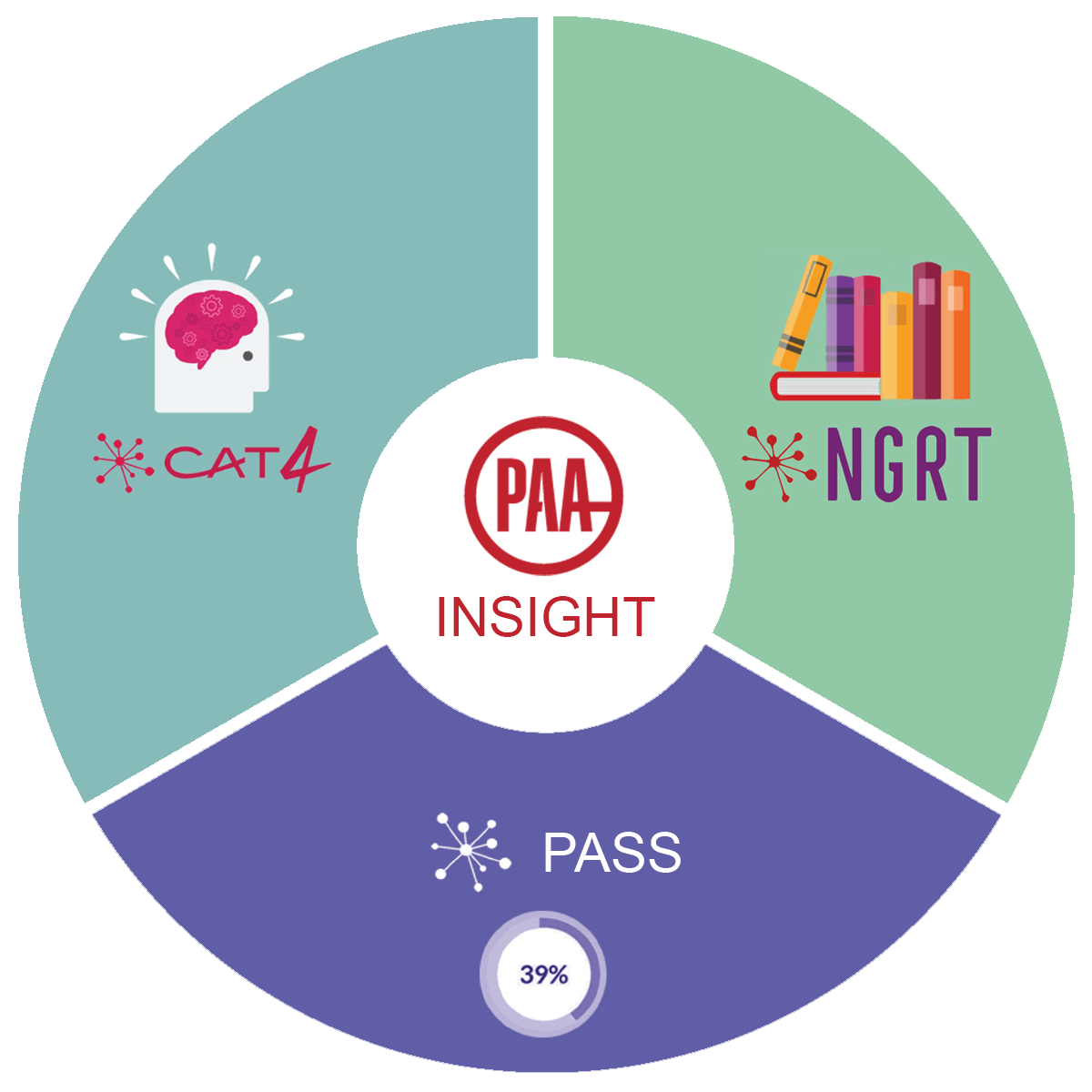 Assessments
yarc-australian
AUSTRALIAN EDITION – PUBLISHED FEBRUARY 2012 The York Assessment of Reading for Comprehension (YARC) – Australian Edition, enables teachers to assess the reading and comprehension skills of children ages 5 to 18 years.  It is ideal for following up at an individual level after group…
Level M
dyscalculia-dyslexia-screener
Dyslexia Screener, Portfolio and Guidance Dyslexia Screener is an important first stage asset to any Special Educational Needs Teacher (SENT) or Learning Support Teacher (LST) who has concerns about a student. An ideal follow-up is the Dyslexia Portfolio, an in-depth, individual assessment that provides a comprehensive…
wj-iv
Authors Fredrick A. Schrank * Kevin S. McGrew * Nancy Mather Description A trusted, ground-breaking leader in individually administered assessments, the new Woodcock Johnson Fourth Edition (WJ IV) – Australasian Adaptation is now available. The WJ IV comprehensive system offers the ease of use and…
Level C, M, A
mvrc
Authors Nancy Mather, Ph.D; Blanche Podhajski, Ph.D; Janice Sammons, Ph.D; Marilyn D. Varricchio, M.Ed; Barbara J. Wendling, M.A. Description MindPlay®.  We teach reading. Reading is the key to learning. An inability to read leads to academic frustration in all subjects, impeding success in both educational…
Level M
ngrt
The New Group Reading Test (NGRT), developed and normed in the UK,  enables you to assess your students' reading and comprehension skills in a single test – helping to identify those students who may need further support and benchmarking their performance against other students of the same…
Level M, C
ngst
New Group Spelling Test (NGST), developed and normed in the UK,  is an adaptive assessment which allows regular monitoring of spelling skills. When combined with the New Group Reading Test (NGRT) you can assess reading and spelling together in under an hour. Customised implications for…
Level C, M
pass
Pupil Attitudes to Self and School (PASS) provides vital insight into students' attitudes and mindsets that may be having a negative impact on their attainment. Developed by a team of chartered educational psychologists and four universities over a number of years, the PASS digital survey…
Level M
cat-4
The Cognitive Abilities Test: Fourth Edition (CAT4) has been developed and normed in the UK.  It consists of four different tests designed to measure different aspects of cognitive functioning that are all predictive of academic outcomes. By measuring a student's ability to reason with different types…
Level M
speech-language-link
Schools can book a FREE, no obligation trial of the award-winning speech and language support packages. Please fill in the form at the bottom of this page. Speech Link and Language Link, empower Learning and Support Teachers, teachers and Teaching Assistants in their work with students with language…
Level M