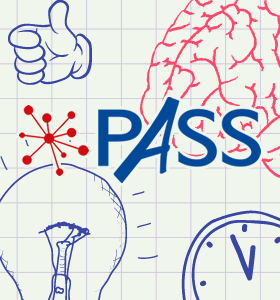 Pupil Attitudes to Self and School [PASS]
For: Uncovers emotional or attitudinal problems (such as low self-regard or attitudes to attendance) likely to hinder achievement at school.
Reading Level: For students aged 4-18+ years
Format: Digital survey
Length: 20 minutes
Scoring: Online in TestWise online platform
Other
Click to browse products
← Back to Product Description
PASS online assessments – each (min 30 students)
PASS01
PASS online survey and report (each). Minimum quantity 30.
← Back to Product Description
Pupil Attitudes to Self and School (PASS) provides vital insight into students' attitudes and mindsets that may be having a negative impact on their attainment.
Developed by a team of chartered educational psychologists and four universities over a number of years, the PASS digital survey takes just 20 minutes to complete and provides teachers with a highly reliable and valid measurement of their students' attitudes, based on an underlying national sample of more than 250,000 students.
PASS looks at nine attitudinal factors that are proven to be significantly linked to educational goals. These are:
Feelings about school
Perceived learning capability
Self-regard
Preparedness for learning
Attitudes to teachers
General work ethic
Confidence in learning
Attitudes to attendance
Response to curriculum demands.
The easy-to-interpret report generated once the survey has been completed allows schools to detect possible barriers to student learning, including issues around confidence, resilience, motivation and concentration. The survey results enable you to identify, track and monitor the type of teaching and intervention each student requires, helping to raise attainment and ensure student wellbeing.
PASS also adds valuable insight to the ability data you have from CAT4 by explaining why some students' attainment doesn't appear to match their ability.