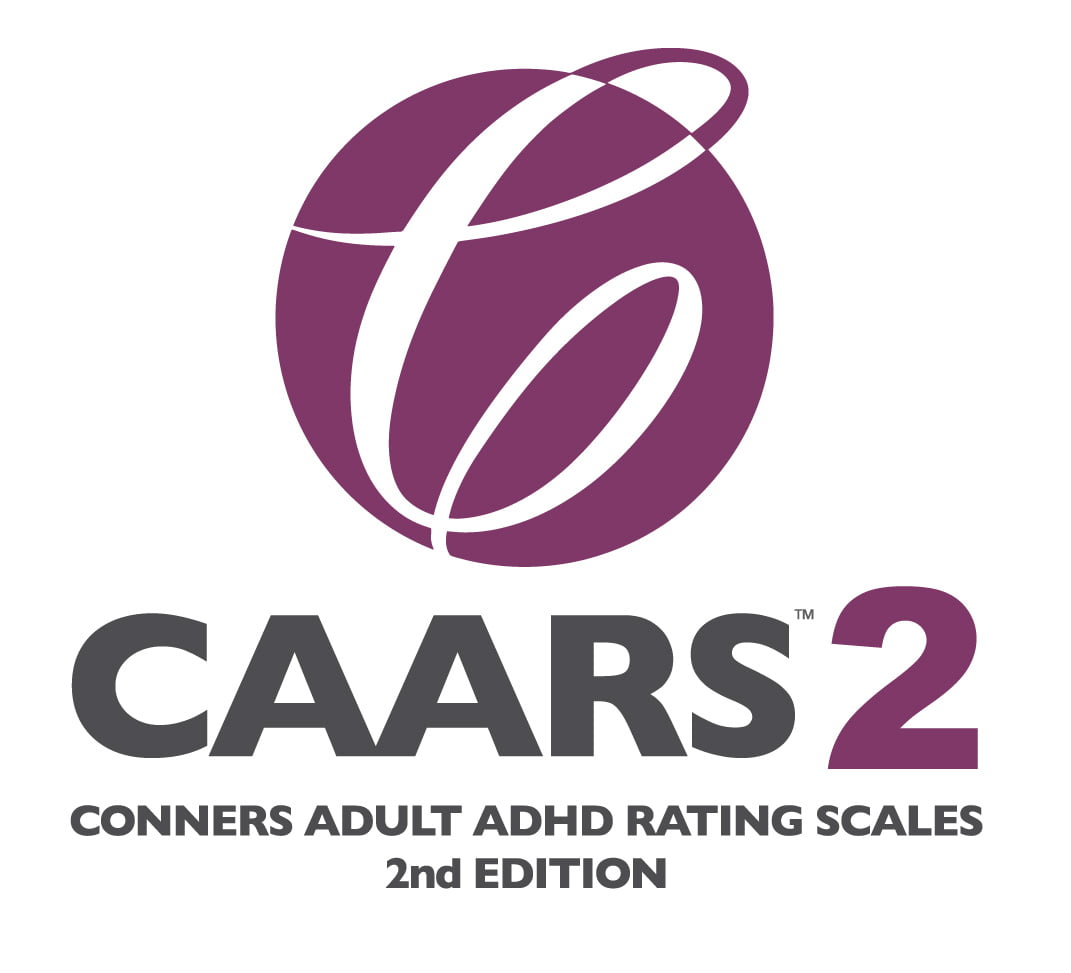 Conners Adult ADHD Rating Scale 2nd Edition [CAARS-2]
A multi-dimensional assessment of adult ADHD. Measures the presence and severity of ADHD symptoms in adults ages 18 and older.
For Ages: 18 years and older
Administration Type: Self-Report, Observer
Administration Time:
CAARS 2: 10–20 minutes
CAARS 2–Short: 5-10 minutes
CAARS 2–ADHD Index: 1-3 minutes
Format: Administer and score online in MAC+, Print paper forms and score online
Average Reading Levels: Self-Report – Grade 4, Observer – Grade 6

Online Forms, Administrations and Reports
Click to browse products
← Back to Product Description
CAARS 2 Online Report (each)
CA2USE
For use in MAC+ online account. Covers for all reports Observer, Self-Report, Short Observer, Short Self-Report, ADHD Index (Observer), ADHD Index (Self) Report.
← Back to Product Description
PAA is proud to announce the arrival of the Conners Adult ADHD Rating Scales 2nd Edition
(CAARS™ 2), which builds upon the strong foundation provided by its predecessor, the world's leading Attention-Deficit/Hyperactivity Disorder (ADHD) assessment for adults. CAARS 2 is an even more comprehensive tool that, in conjunction with other sources of information, aids in the diagnostic process, treatment evaluation, and monitoring. This new edition provides updated, expanded, and reconceptualised scales and new scales to cover core symptoms of ADHD and its associated clinical concerns in adults 18 years and older.
New Features
UPDATED AND EXPANDED NORMS
New normative data were derived from a large sample selected to be representative of the
North American population based on the 2018 U.S. census and the 2016 Canadian census
proportion (balanced equally by age and stratified by gender, race/ethnicity, education level,
and geographic region). An ADHD Reference Sample has been added to allow examiners to
compare scores to those produced by others already diagnosed with ADHD.

EXTENDED UPPER AGE RANGE
The oldest normative sample age group in the original CAARS was 50 years and older.
The CAARS 2 Normative Sample includes stratified samples for seven age groups, with
an upward expansion to include 50–59, 60–69, and 70+ years to ensure precision when
assessing older adults.

GENDER-INCLUSIVE LANGUAGE
The CAARS 2 uses gender-inclusive language has non-binary gender options.

MULTIPLE REFERENCE SAMPLES
Examiners can now select reference samples from the General Population or individuals
with ADHD. Both reference samples include the option to compare against a Combined
Gender group, a Gender Specific–Males group, and a Gender Specific–Females group. The
report allows a convenient side-by-side comparison of rater scores with multiple groups.

INCREASED ALIGNMENT WITH CONNERS 4TH EDITION (CONNERS 4™)
The CAARS 2 and Conners 4 (a measure of symptoms of and impairments associated with ADHD, along with common co-occurring problems and disorders for youth aged 6 to 18 years) were designed to be aligned and comparable to one another to facilitate a lifespan approach to ADHD assessment/monitoring and to simplify the integration of information as adolescents transition into adulthood.

FLEXIBLE AND SIMPLIFIED PURCHASE OPTIONS
Each CAARS 2 purchase on the MHS Online Assessment Center+ can be used to generate reports for any of the CAARS 2 forms (Self-Report or Observer versions of the full-length CAARS 2, CAARS 2–Short, or CAARS 2–ADHD Index). This flexibility eliminates the
need to monitor remaining balances for different forms. Reports can be generated multiple times at no additional charge.
What is ADHD?
Attention-Deficit/Hyperactivity Disorder (ADHD) is a neurodevelopmental disorder with hallmark features, including high levels of inattention, hyperactivity, and impulsivity. It is often associated with other cognitive, social, and emotional difficulties, including problems with executive functioning and emotion regulation, disruptive and aggressive behaviour, impairments in school and work, and adverse family and peer relationships.
ADHD is one of the most common childhood mental health disorders. But it is also well documented that ADHD symptoms persist into adulthood for most individuals diagnosed with ADHD in childhood. Broadly speaking, the core symptoms of ADHD are similar in adults and children, despite age-related changes in their expression and consequences.
In fact, the symptom criteria for diagnosing ADHD in the Diagnostic and Statistical Manual of Mental Disorders, Fifth Edition, Text Revision (DSM-5-TR; American Psychiatric Association, 2022) are constant across the age range.
Left untreated, ADHD can lead to impaired social and emotional development and difficulty at home, school, work, and interactions with others. This risk underscores the need for comprehensive assessments that yield thorough symptom and impairment profiles, accurate diagnoses, and effective treatment plans.
What is CAARS 2?
The CAARS 2 was designed to assess core and associated symptoms of ADHD in adults, aged 18 years and older. It is a revision of the Conners' Adult ADHD Rating Scales (CAARS™; Conners, Erhardt, & Sparrow, 1999).
The CAARS 2 retains key clinical content and DSM-based scales found in the original CAARS while adding several new or substantially updated features, including a Response Style Analysis section, Associated Clinical Concern Items (Critical and Screening Items), and Impairment & Functional Outcome Items (see Table 1). Like its predecessor, CAARS 2 is designed to gather information from multiple sources, including the person being evaluated (Self-Report) and an individual who is familiar with the person being evaluated (Observer).
Assessing online has never been easier with the new MHS Online Assessment Center +. Experience the new online platform designed with clinicians for clinicians to ensure the easiest, fastest and most accurate assessing possible!
WHY USE THE CAARS 2 ONLINE?
Save time – fast, easy and accurate administration with automated scoring
Assess and score from anywhere – enjoy the convenience of viewing reports from your home, office or anywhere with an online connection
Improve efficiency and accuracy – when items are absent, prompts appear to ensure information is not missed
User friendly – easy to use interface for practitioners and respondents
Gain information easily – email a link to the form directly to the respondent
Tailored organisation – data can be customized to how you work
Benefit from significant cost savings – don't purchase paper forms in bulk ever again
Download full list of assessments available in the MHS Online Assessment Center+