Reading skills
In-depth assessment of a student's reading and comprehension skills
Compare
Contains standard scores, age equivalent scores and percentile ranks
Experts
Developed by University of York, Centre for Reading and Language
After the successful trial of YARC at my own school, I began using it more widely in my work within the School Improvement Service. I knew we could use it as a diagnostic tool, to see which intervention programme would be best for which child and to track impact. And I knew I could trust the results to be accurate.

Deborah Rowan, Basic Skills Co-ordinator for the School Improvement Service in the Vale of Glamorgan
York Assessment of Reading for Comprehension (YARC) Quick Reference Guide
Age range: 4-18 Years
Suitable for: Teachers, Assessment Co-ordinators and SENCOs
Test duration: 20-30 minutes
Test format: Paper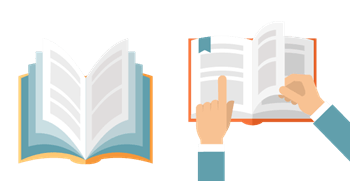 The York Assessment of Reading for Comprehension (YARC) is a one-to-one, diagnostic reading assessment that enables you to assess your students' reading and comprehension skills from an early age through to the end of secondary school. The diagnostic testis split into primary and secondary editions.
There are three parts to YARC:
Early Reading (age 4-7)
The early reading suite comprises four short tests specifically designed for 4-7 year olds or older pupils with reading difficulties. These tests assess a student's phonological skills, alphabetic knowledge and word reading in a time-efficient and flexible way. They are among the most sensitive type of assessments for beginner readers and may be administered up to three times during a school year.
Passage Reading Primary (age 5-11)
Comprising fiction and non-fiction texts, the passage reading primary suite has been developed to identify the reading (decoding) and comprehension skills of 5-11 year olds. It assesses accuracy, reading rate and comprehension in one single test. A version of our Single Word Reading Test is also included as a benchmarking test.
Passage Reading Secondary (age 12-18)
The passage reading secondary suite comprises a series of fiction and non-fiction passages for 11-18 year olds. Designed to be read silently, the test assesses reading accuracy, fluency and comprehension. A version of our Single Word Reading Test is also included as a benchmarking test.
Why use YARC?
Obtain in-depth, diagnostic assessment of a student's reading and comprehension skills
Identify specific problems and inform appropriate interventions
Assess EAL students and those requiring extra time in examinations
Inform educational planning and benchmarking against the national average
Developed by a top team of reading experts from the Centre for Reading and Language at the University of York, YARC is ideal for following up at an individual level after group testing. The tests take about 20 minutes on average, and from this a remarkable amount of valuable information can be gathered, covering a wide range of reading skills.
An ideal tool in any assessment programme, YARC can be used to assess and monitor student progress. By providing an in-depth analysis of a pupil's reading ability, the assessment can identify specific problems and inform appropriate interventions. It provides Standard Age Scores, age equivalent scores and percentile ranks for comprehension, rate and fluency.
Contents
Early Reading set Contains – Early reading test material, Early reading manual, Early reading record forms (10)
Passage Reading Primary Contains – Passage reading primary test material, Passage reading primary manual and Passage reading primary record forms (10)
Complete Set Primary Contains – Early reading test material, Early reading manual, Early reading record forms (10), Passage reading primary test material, Passage reading primary manual and Passage reading primary record forms (10)
Complete Set Secondary Contains – Passage reading secondary test material, Passage reading secondary manual and Passage reading secondary record forms (15)