Identify
Compare ability in reading and comprehension, to spot discrepancies and support learning
Benchmark
Understand students' strengths and weaknesses and benchmark their performance
Measure progress
Provide evidence of progress and evaluate the impact of interventions
NGRT gives us a year-on-year reading age for individual children, which we use as an aid for checking progress. All of our classes are mixed ability, so we need to carefully check progress is being made

Kelly Warner, SENCo, IPS Violenschool International Primary School
NGRT Quick Reference Guide
Age range: Digital 7-16. Paper 5-16
Suitable for: Teachers, Literacy Co-ordinators and SENCOs
Test duration: Digital 30 minutes. Paper 45-50 minutes
Test format: Digital/Paper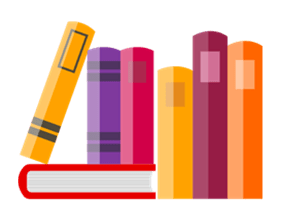 NGRT is an online, computer adaptive assessment of reading and comprehension that provides more detailed data about a student's reading than any other online test in Australia.
Taking around 30 minutes, students first complete a sentence completion test. Students who score poorly receive items designed to provide data on their knowledge of phonics. Those with higher scores are administered items assessing reading comprehension, with the level presented based on scores from the sentence completion test. Unlike other reading assessments, good readers are challenged.
The NGRT has three parallel forms, allowing retesting at much shorter intervals compared with other online reading tests, resulting in closer progress monitoring.
Detailed reports are easy to understand, using tables, bar charts and scatter graphs as well as narrative, suggesting appropriate interventions for individual students.
Designed to drill down into pupil's reading and comprehension skills (including phonics where necessary). The New Group Reading Test (NGRT) reveals exactly where support is required.
With NGRT you can compare decoding skills and sentence completion against passage comprehension allowing you to identify, for instance, competent decoders with weak comprehension skills.
We know that poor literacy skills can severely limit a child's horizons. The New Group Reading Test (NGRT) allows teachers to assess reading and comprehension skills benchmarked against the national average, and monitor progress.
The ability to compare sentence completion scores alongside passage comprehension scores allows teachers to identify differences between a pupil's decoding and comprehension skills – vital insight for helping to get literacy levels up.
Material that adapts to the pupil's ability
The test is made up of two parts: sentence completion, which measures decoding with some element of comprehension; and passage comprehension, which measures a range of comprehension skills of increasing difficulty.
The first reading comprehension passage is based on the pupil's performance in the sentence completion section.
Pupils with weak reading will see the phonics test. This would include secondary age pupils with delayed reading.
An accurate measure of progress
NGRT features three equivalent forms, one of which can be used in each term of the year.
Or, you may choose to administer NGRT as a screener for all pupils at the beginning of a year, to identify any pupils who may be in need of additional diagnostic assessment and support for specific literacy difficulties.
You could check the progress of this group midway through the year, then return to check the progress of everyone at the end of the year.
A valuable reference point and means of national comparison
The Standard Age Score (SAS) provides you with a national benchmark, allowing you to compare pupil's performance with other children of the same age, and track progress year-on-year.
"We have used NGRT to help focus on and clarify the expected reading standard in each year group. We expect children's reading attainment to be in line with their chronological age in order to meet their year group standard…it's another way to up our educational goals for our students." – Sharon Baker, Deputy Headteacher, Westfield Community School
"Best practice suggests that a balance of strategies is the way to ensure children have good literacy skills, but it can be difficult to measure how wide a child's vocabulary is or how advanced their inference and deduction skills are. NGRT gave us a way in." – Christine Saville, deputy head at Castlechurch Primary School in Stafford
Reports
Digital users will benefit from instant reporting. Paper users will need to sign up for our Scoring and Reporting Service.
Data is presented in visually accessible tables, bar charts and scatter graphs that allow for easy comparison, as well as clear narrative explanations that explain the pupil profile and its implications for teaching and learning.
The diagnostic information provided together with the ability to measure impact pre and post intervention makes NGRT a valuable assessment. The reports include:
Group report for teachers – stanines for each section to highlight where a wide discrepancy may need particular attention.
Group progress report for teachers – see progress at-a-glance against a national sample.
Individual report for teachers – offers a detailed analysis of responses to the two sections of NGRT.
Combination report
When compared with ability data from our Cognitive Abilities Test: Fourth Edition (CAT4), results from NGRT can reveal immediately whether or not pupils are reaching their full potential.

New Group Spelling Test (NGST)
Use with NGRT for deeper knowledge of student literacy
NGST is a new adaptive spelling test that can be administered at the same time as the NGST, providing even more detailed data about student performance in literacy.
All test items are administered with audio and testing only takes around 20 minutes to complete. Total testing time for both the NGST and NGST is under an hour.
Reports can be provided for the NGST alone, or combined with the NGST.