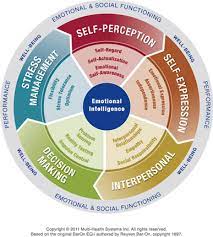 MHS TOKENS for MSCEIT and EQ-i [TOKENS]
The MHS Talent Assessment Portal (TAP) allows access to a collection of products that provide insights into emotional intelligence, entrepreneurship, risk tolerance, and meeting facilitation.
These tools measure and manage talent, fit, and potential, and are ideal for use in coaching, organisation and leadership development, selection, and succession planning.
Online Forms, Administrations and Reports
Click to browse products
← Back to Product Description
Token MHS Talent Assessment Portal
TOKEN (MHS TAP)
For use in MHS Talent Assessment Portal (TAP) to generate EQ-i 2.0, EQ 360 and MSCEIT reports. Contact PAA if you require a new TAP online account established.
← Back to Product Description
The MHS Talent Assessment Portal (TAP) products have been designed for use by:
Human Resource Professionals
Leadership Development Professionals
Recruiting Personnel
Executive Coaches
The following Emotional Intelligence assessments are available on MHS TAP:
EQi 2.0, EQ360 and MSCEIT.
Don't have a TAP online account yet?
Please allow 24 – 48 hours for your new TAP account to be set up.
---
MHS TAP manages test administration, scoring and reporting as well as managing pre-purchased inventory.
A variety of different reports is available. Scroll down for a full list.
Test purchasing is via a token system. Tokens cost $1.20 each (including GST). You will need different numbers of tokens to purchase different reports. Tokens, ordered through PAA, are usually available for use as soon as the order has been processed, generally on the same business day.
Available Reports
MSCEIT Management Report
Requires 48 Tokens
Provides a brief discussion on how managers may use emotional intelligence in a corporate environment. Graphs and interpretations for Total EI and the four EI abilities are presented.
MSCEIT Personal Summary Report
Requires 58 Tokens
Presents an overview of the scores and data values gathered through the MSCEIT assessment including: Total EI Score, Area Scores, Branch Scores, Task Scores, Positive-Negative Bias Score, Scatter Score, Omission Rates, Percentiles, and Item Responses. All MSCEIT scores are presented graphically and numerically, and are accompanied by descriptions of the purpose and meaning of each score.
MSCEIT Resource Report
Requires 67 Tokens
Designed to be a very thorough and easy to understand feedback tool that offers specific suggestions about how respondents can supplement or leverage their emotional intelligence skills.
EQ-i 2.0 Workplace Report
Requires 73 Tokens
Focuses on the impact of emotional intelligence at work and offers suggestions for working with colleagues, supervisors, and clients in a variety of coaching, development, and work settings.
Specific applications for this report are:
Individual Development
Organizational Development
Career Counseling/Outplacement Services
EQ-i 2.0 Leadership Report
Requires 109 Tokens
Examines EQ-i 2.0 results through four key dimensions of leadership: Authenticity, Coaching, Insight, and Innovation. As an option, client's results can be compared against those of top leaders, creating a coaching benchmark for exceptional EI performance. The leadership report also contains insights on the leadership and organizational implications of your client's results, information about which skills have the highest potential to be leadership derailers, as well as strategies for development aimed to help your client reach their true leadership potential.
Specific applications for this report are:
Leadership development
Executive development and coaching
Developing high potential leaders
Compare results against the top leader as a benchmark
EQ-i 2.0 Group Report
Requires 269 Tokens
Used when an organization wishes to work on team-level strategies as it enables discussion around team-level implications of EI. The Group Report combines the EQ-i 2.0 scores of individuals in a manner that enables interpretation at the group or team level. This report provides the participants' individual scores while maintaining their anonymity. An overview that identifies group strengths, as well as areas where the group can be more effective, is presented. Implications at an organizational level are examined and strategies for action that can further develop the group's potential are recommended.
Specific applications for this report are:
Providing group or team feedback on EQ-i 2.0 results
Team building
Improving group dynamics
Providing an organizational summary or report of an EQ-i 2.0 program
EQ-i 2.0 Higher Education Student Summary / Student Comprehensive / Counsellor's Report
Requires 29 Tokens
Sold as a collection of all three Higher Education reports.
Student Summary is a seven-page report that provides a summary of the top three and bottom three subscales.
Student Comprehensive is a thirteen-page report that contains results, interpretive text and development strategies for all 15 subscales.
Counsellor's is a ten-page report generated in tandem with the Student Comprehensive Report that contains interpretive information from a counsellor's perspective.
EQ360 Leadership Report
Requires 350 Tokens
This multi-ratter report also helps you to view your client's scores through a leadership lens, as well as help you understand how others see your client as a leader.
Key Features:
Identifies blind spots, allied strengths, and developmental opportunities
Easily highlight where ratters agreed with the individual's assessment and where they did not
Easy administration and support
Completely aligned with the EQ-i 2.0 self-assessment providing a seamless user experience
Save time and effort with a one-page summary of results
Each summary is interpreted from two different perspectives
EQ360 Workplace Report
Requires 270 Tokens
This report is used to gain insight into an individual's EQ 360 results, with in-depth analysis specific to a workplace context, enabling career and organizational development.
Key Features:
Identifies blind spots, allied strengths, and developmental opportunities
Easily highlight where ratters agreed with the individual's assessment and where they did not
Easy administration and support
Completely aligned with the EQ-i 2.0 self-assessment providing a seamless user experience
Save time and effort with a one-page summary of results
Each summary is interpreted from two different perspectives